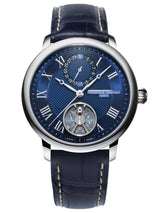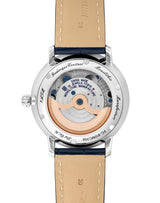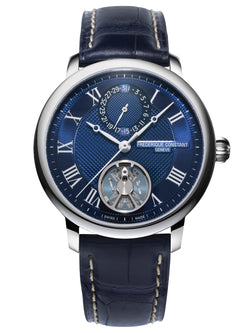 Frederique Constant Slimline Manufature Automatic
The Slimline Monolithic Manufacture is an innovative moment that shows the true prowess of Frédérique Constant. Through advanced technologies this new calibre has only 3 components versus the standard 26 components. Resulting in a 40HZ movement that is faster and more stable. 
Etched from silicon, its oscillator replaces an assembly of several parts and eliminates many of the major weaknesses of mechanical watches. 
This precision timepiece is 40mm. The case is stainless steel with a rich blue dial with Roman numerals on a rich padded navy blue leather strap.
Free Canada-wide Shipping
Free 30-day Returns
Ships out in 1-2 business days.